On Monday 5 December, we were delighted to welcome Sir Nicholas Bacon, Chairman of The Queen's Green Canopy, to Kent to officially open The Kent Lieutenancy Cobnut Platt. The Kent Lieutenancy Cobnut Platt is an initiative by the Kent Lieutenancy to mark The Platinum Jubilee in 2022 and as a lasting tribute to Her Late Majesty The Queen.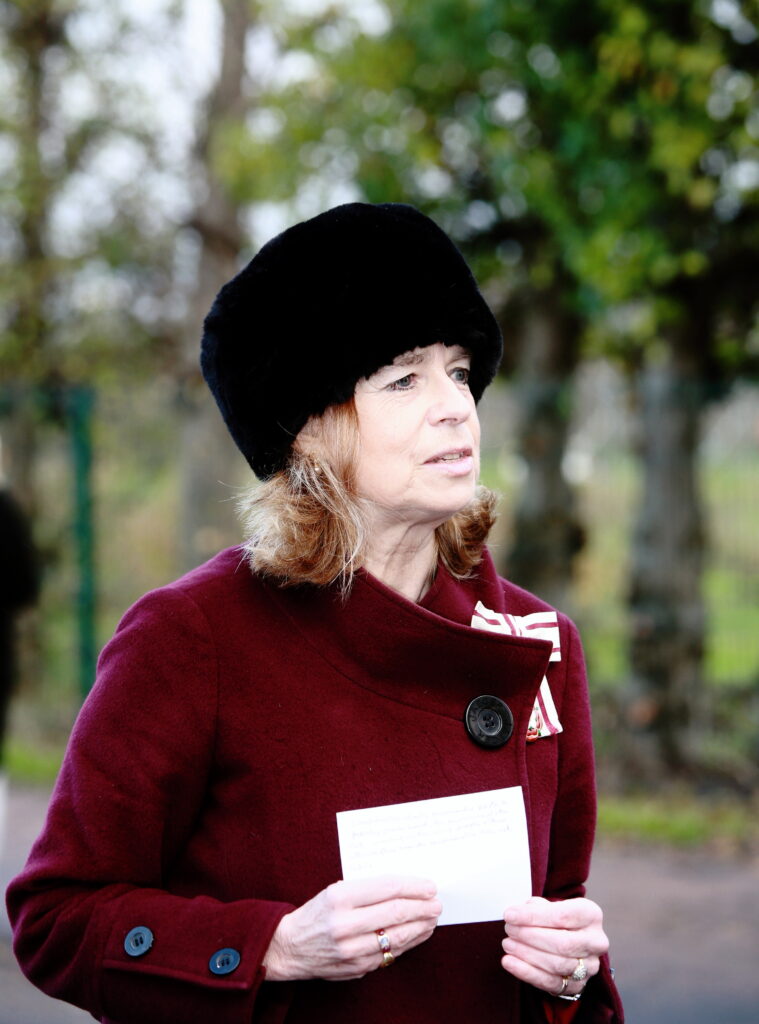 We have been very fortunate to secure a plot of land owned by the East Malling Trust and operated by the National Institute for Agricultural Botany (NIAB) on the edge of the village of East Malling. This can be accessed by the public and is visible from the road and our hope is that this will be a piece of land which can be enjoyed by all.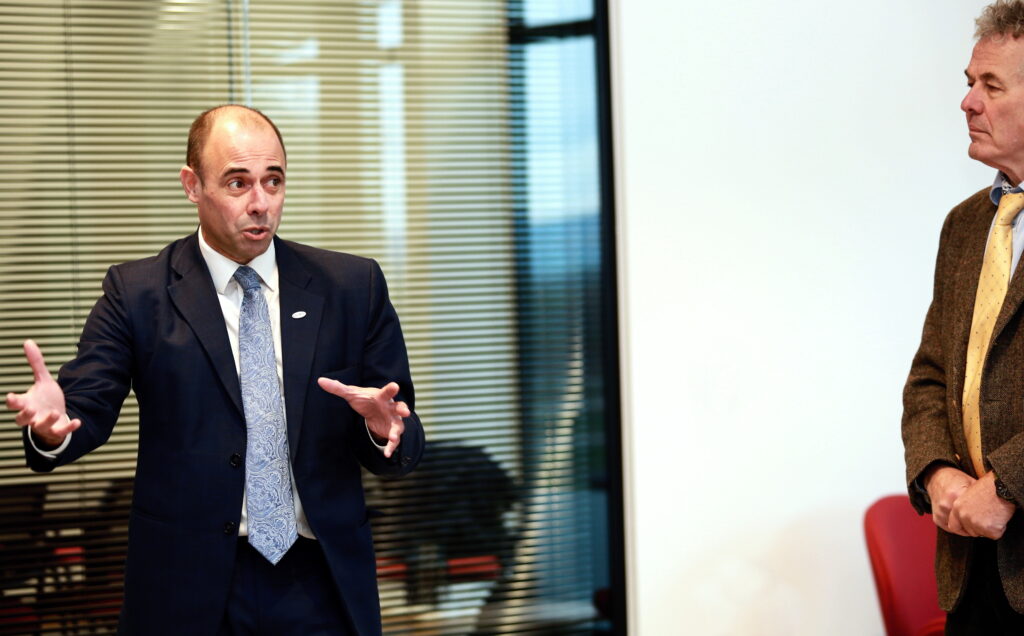 We were delighted to work closely with the Kentish Cobnut Association, who supplied the trees and are the experts in all things Cobnut, to ensure that the conditions were suitable for growth and the long lasting health of the trees.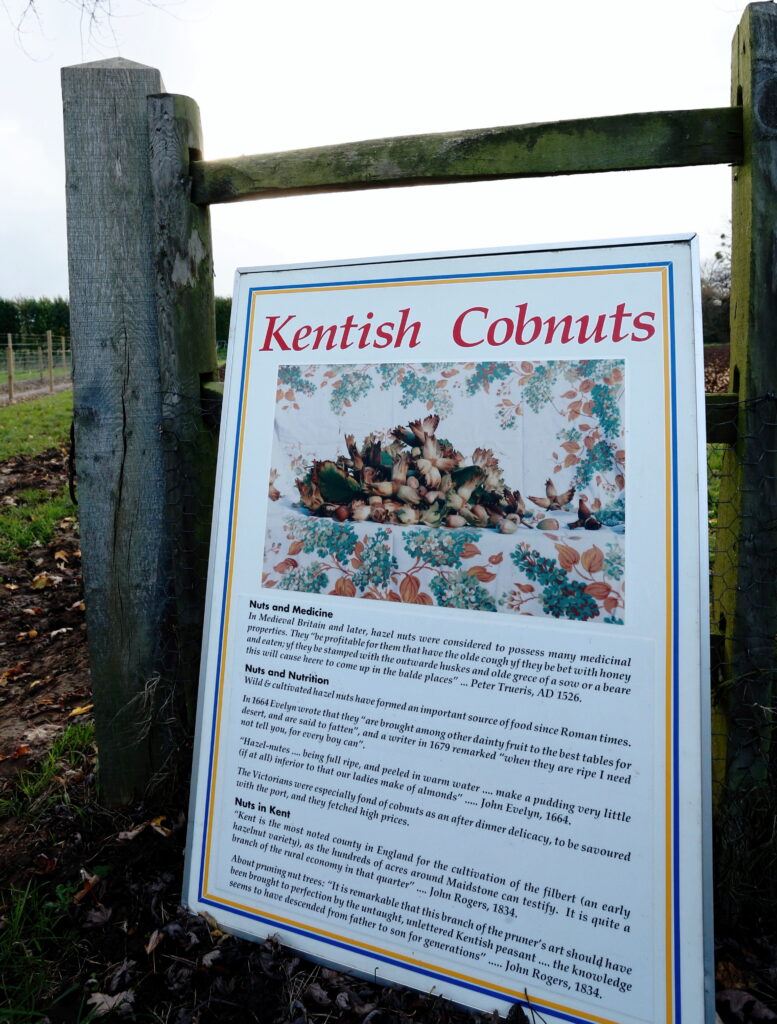 The wonderful charity, Communigrow, have very kindly agreed for their volunteers to provide the ongoing maintenance of the Platt.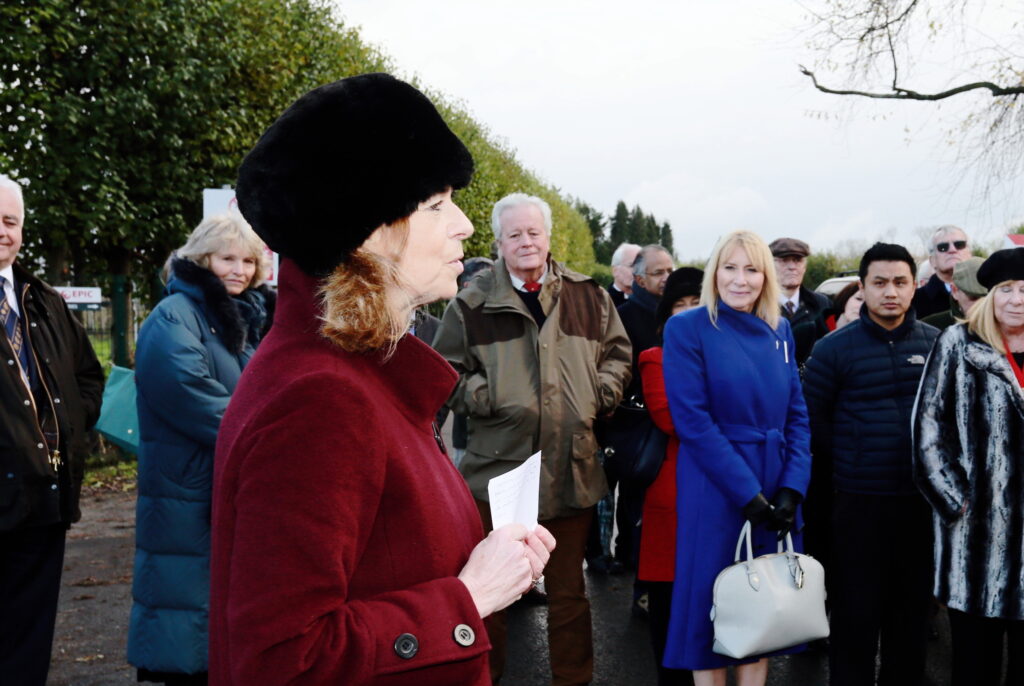 We were also really pleased to involve the RBLI who have produced plaques for The Queen's Green Canopy across the country including the plaques for our brand new Cobnut Platt.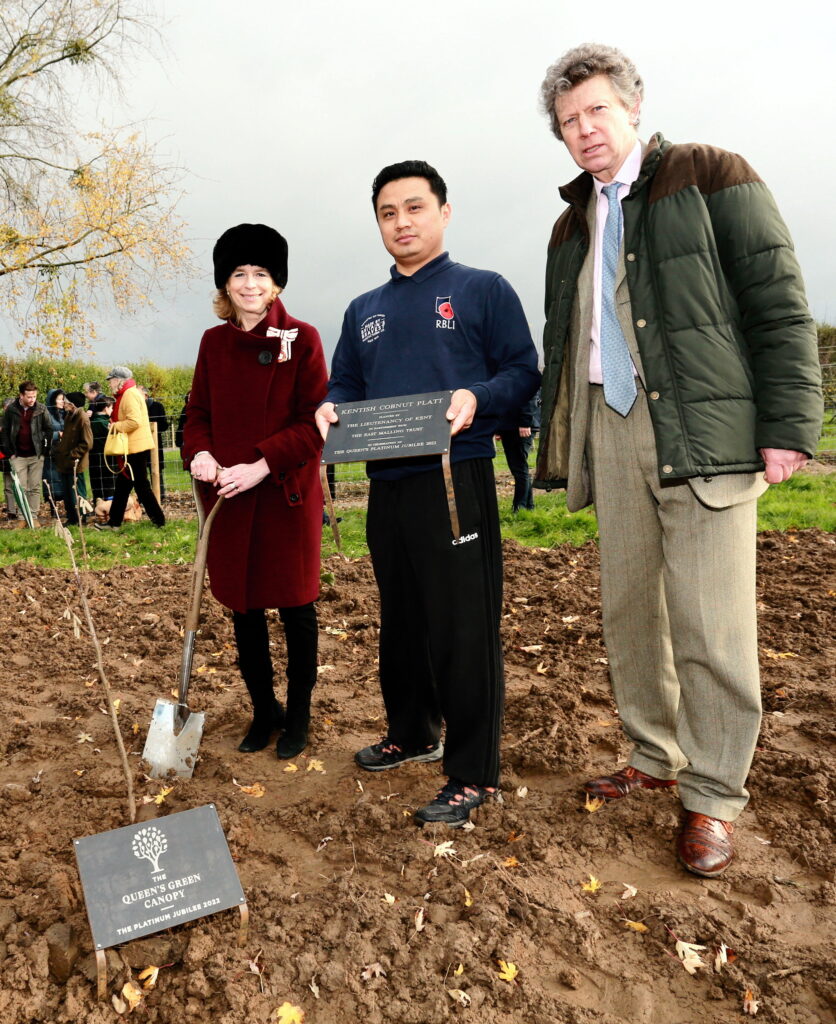 Thank you so much to Sir Nicholas, East Malling Trust, NIAB, the Kentish Cobnut Association and the RBLI for all the hard work that has gone into making this project such a success. We are looking forward to seeing the Kent Lieutenancy Cobnut Platt flourish as a lasting tribute to The Queen's Green Canopy.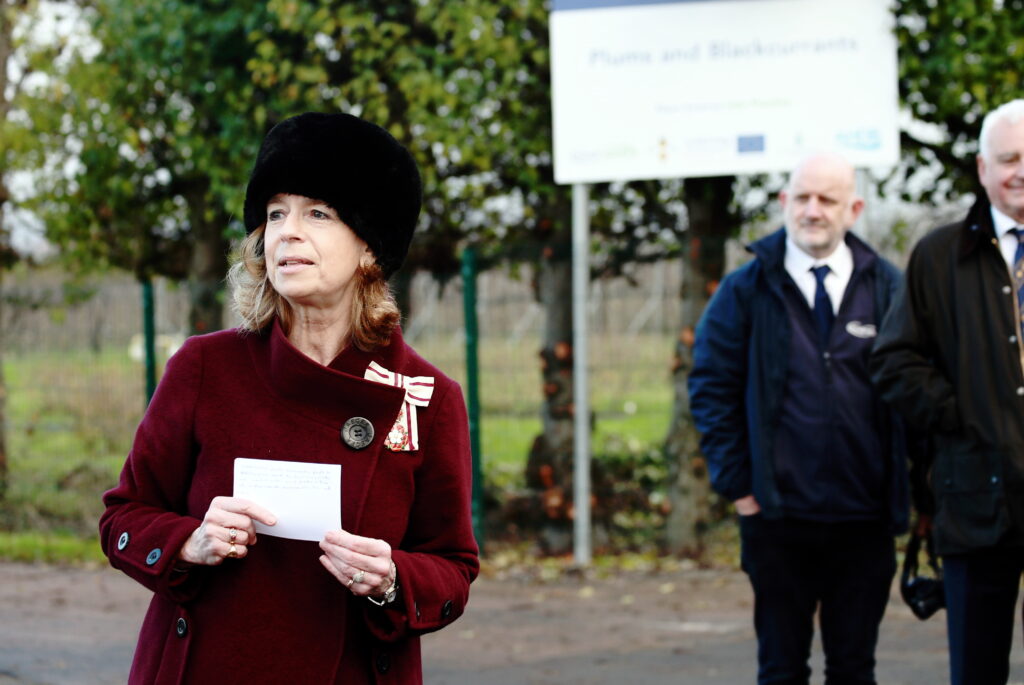 Photos by Phil Lee