HM The Queen's Platinum Jubilee Weekend was a huge success with communities across the country taking part in celebrations to mark this unprecedented achievement and to thank Her Majesty for 70 years of service.
The Platinum Jubilee was cause for huge celebration by the people of Kent and Medway during the Jubilee weekend. Communities came together to mark this historic occasion. From street parties to religious services, picnics to parades and the lighting of beacons, there was something for everyone.
The Lord-Lieutenant and her Deputy Lieutenants took part and supported a number of events across the County on this significant weekend. The Lord-Lieutenant attended the Jubilee Service at St Paul's Cathedral as well as Services at Canterbury and Rochester Cathedrals. Amongst the many local events she attended was the Platinum Jubilee Medway River Pageant which included a Grand Cacophony with a 21 Gun Salute.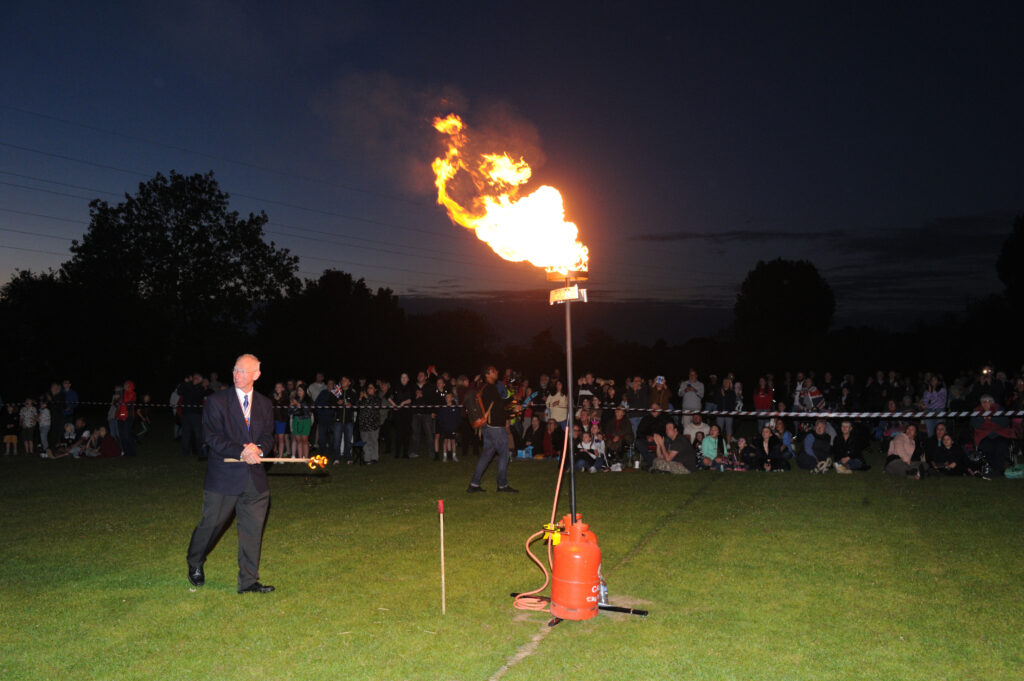 Deputy Lieutenants attended beacon lightings, street parties, parades, church services and numerous celebrations around Kent. Well done and thank you to everyone in the County who celebrated this momentous occasion, we hope you all enjoyed the celebrations as much as we did.