LORD-LIEUTENANT OF KENT HAILS HER MAJESTY'S 70 YEARS OF SERVICE AND ENCOURAGES COUNTY TO CELEBRATE HER UNIQUE ACHIEVEMENT
The Queen's 70 years of service is a cause for huge celebration by the people of Kent and Medway during the Platinum Jubilee weekend.
The Lady Colgrain, The Lord-Lieutenant of Kent and Her Majesty's official representative in the county, says this unique and remarkable achievement as Britain's longest-reigning monarch in 1,000 years, should be enjoyed across the county.
"We are looking forward to all the events happening in Kent and Medway this week," she said. "I'm delighted that so many are planned to mark this historic occasion. From street parties to religious services, picnics to parades and of course, the wonderful lighting of Beacons – there will be something for everyone.
"It is especially important for young people to understand what Her Majesty has achieved and to give them a Platinum Jubilee experience they will remember for the rest of their lives."
Lady Colgrain has singled out The Queens Green Canopy as the most significant initiative to celebrate Her Majesty's remarkable 70 years of service, creating a lasting legacy to be enjoyed by many generations to come. In addition to encouraging everybody to take part by planting trees, the QGC has dedicated a network of 70 Ancient Woodlands across the UK and 70 Ancient Trees. Kent is proud to have secured two ancient woodlands in Lullingstone Country Park, Eynsford and Moat Farm Woodlands in Shadoxhurst, along with one ancient tree – an ancient Baobab Plane tree in Westgate Gardens in Canterbury to be part of this historic scheme. "These will be permanent green reminders of the Platinum Jubilee to be enjoyed by all who go to admire these trees for generations to come."
She continued: "The Queen is the longest reigning monarch in 1,000 years of British history. She has given 70 years of dedicated selfless service to this nation and Commonwealth and continues to contribute at an age – 96 – when most of us are well and truly retired.
"We have enjoyed welcoming her to Kent and Medway on many occasions over the past seven decades. Her Majesty is a very special person who has made our monarchy admired across much of the world. We are living in historic times and must never take her immense contribution for granted. She is a rock of stability in difficult, challenging and uncertain times.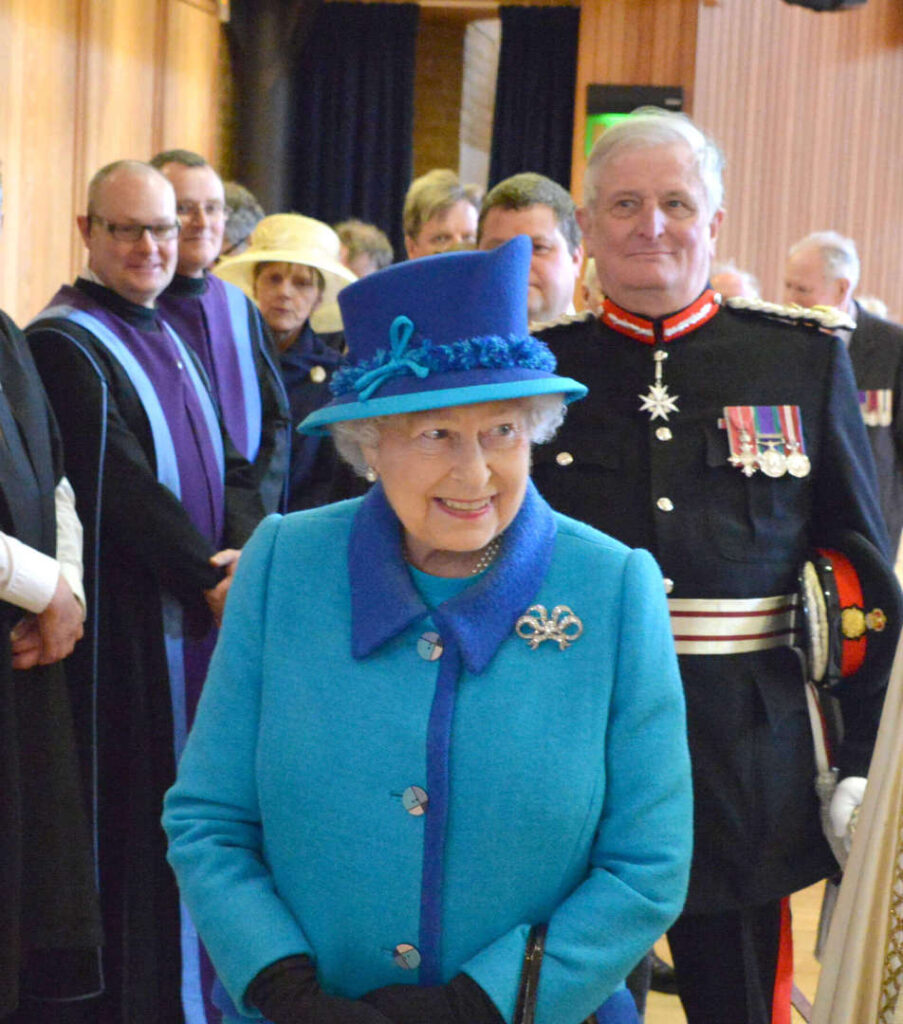 "The county salutes Her Majesty on a remarkable achievement and offers heartfelt thanks for all she has done for our country and its citizens. We wish her many more years of service and good health."