HRH the Princess Royal visited Kent in October where she spent the day visiting projects across the County. Her Royal Highness started the day by opening the new Almshouses accommodation in Maidstone. The Almshouses provided affordable housing for older people and the Almshouses charity was founded in 1865. The existing almshouses in College Road in Maidstone were originally built in 1926 however, they have recently been reconfigured into flats to provide compact but high-quality accommodation with low running costs.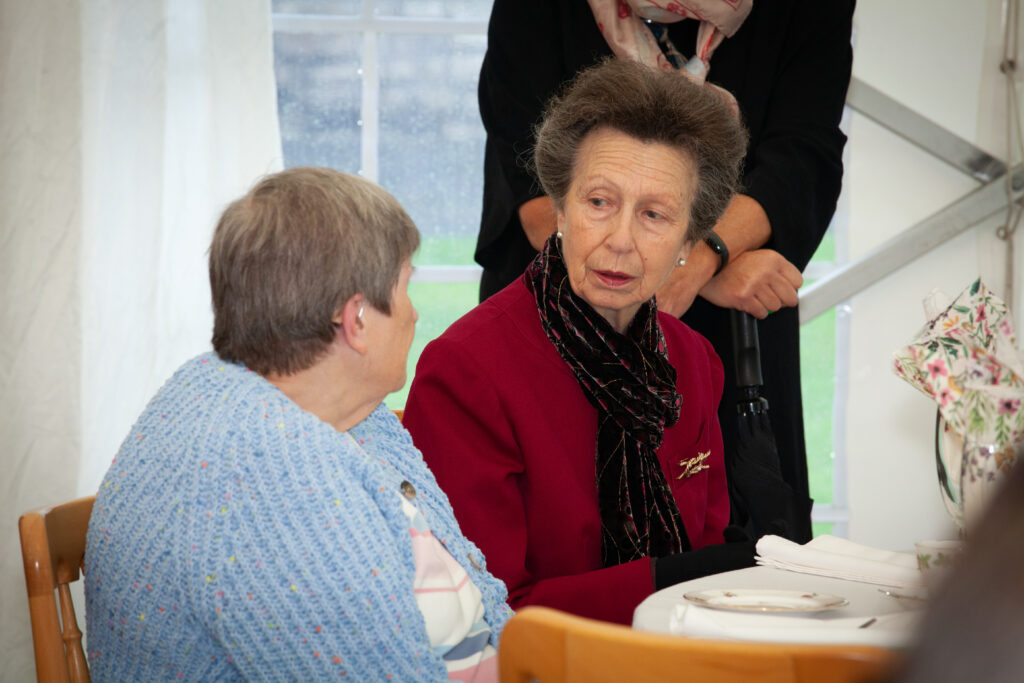 Her Royal Highness then visited the RBLI where she formally opened the Centenary Village. RBLI's Centenary Village expansion is the largest development of new homes for veterans in the UK at this time. It is an ambitious project – now £28m. The expansion seeks to replicate an exciting mix of services and varied accommodation types (older care, single and disability-adapted apartments, and family homes) to create a diverse and forward-looking community and create "Move On" pathways. The thriving new Centenary Village community means that veterans from anywhere in the UK whether they are struggling with disability, health challenges or sudden diagnosis, mental health, homelessness or social disadvantage can now join a community with outstanding care, wrap-around welfare, and even employment opportunities on site at Britain's Bravest Manufacturing Co.
HRH The Princess Royal ended the day at HMP Elmley where she met with the Governor, Andrew Davy and listened to how they have dealt with the challenges in recent years. Her Royal Highness spoke about the challenges faced by prisons over the last few years and the importance of the role of staff in supporting prisoners and protecting the public.
We would like to thank Her Royal Highness The Princess Royal for taking the time to visit so many wonderful projects in Kent, of which we are extremely proud.
Photo credits: Cutbush and Corral, RBLI