On 2 February, we were thrilled to welcome HRH The Prince of Wales and HRH The Duchess of Cornwall to Kent. Their Royal Highnesses spent the day in Kent visiting many venues and groups across the County.
They started the day at Sheppey Matters, a health and wellbeing charity, which delivers community projects to Sheppey residents. Whilst here, they met with many organisations including a Syrian refugee family who are now Ambassadors for Kent Refugee Action Network.
HRH The Prince of Wales then visited Elmley Nature Reserve whilst HRH The Duchess of Cornwall visited Battersea Dogs Home at Brands Hatch. The Duchess then travelled to Rochester where she opened the new Making of Mr Dickens Exhibition at The Guildhall Museum Rochester and read to local children.
HRH The Prince of Wales spent time at The Historic Dockyard Chatham and toured their collections ahead of the 2022 season. This was followed by a trip to Copper Rivet Distillery whilst The Duchess met with the wonderful Medway Aircraft Preservation Society and had the opportunity to view their brand new building.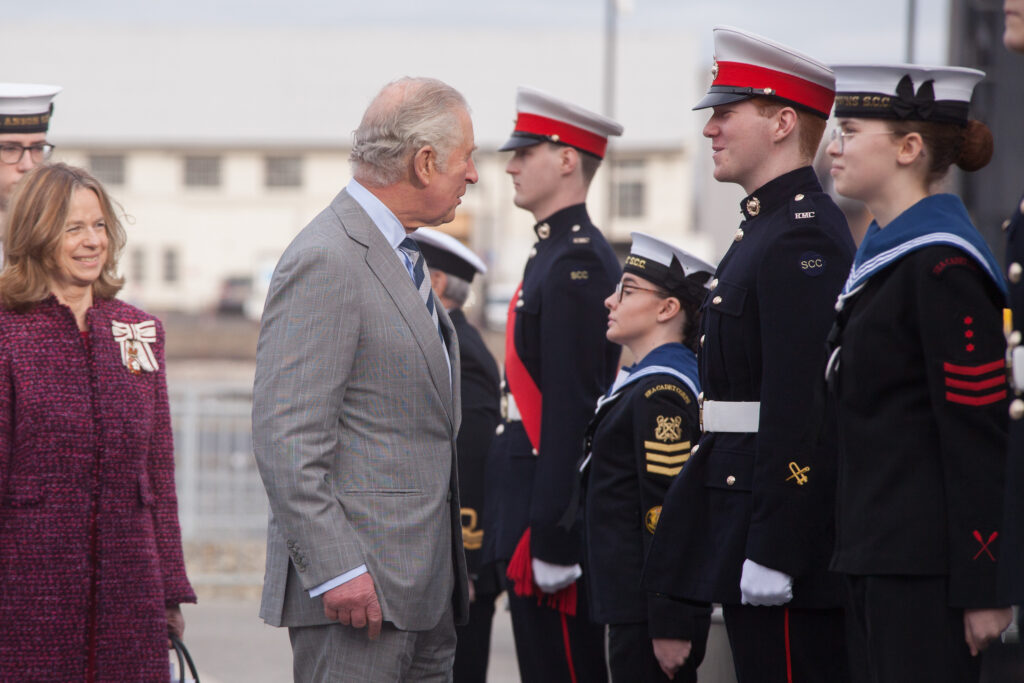 We are so very grateful to Their Royal Highnesses for visiting Kent and meeting with so many wonderful people doing great things in our County.
Photo Credits: The Chatham Historic Dockyard. Clarence House. Medway Council.